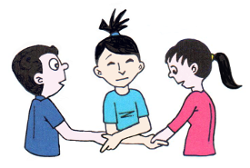 Children's Yoga and Mindfulness ages 7-12-postponed during pandemic
Children of all ages are invited to join us in creative movement through yoga and mindfulness exercises, a mindfulness craft to take home, and a snack. Yoga offers strength, empowerment and fitness proven to decrease tension, anxiety and negativity, and enhance flexibility. Mindfulness has positive effects on mental health and wellbeing and has been shown to improve attention and reduce stress.
All classes will be taught by ERYT yoga instructor Constance Willis. Connie has been practicing yoga for over 30 years. She owns The Yoga and Wellness Centre in Somerset KY and is the director of a registered 200-hour yoga school.
Fees may be paid on the day of class. Private sessions are available on the third Sunday from 12-3 by appointment. Pre-registration on the Shambhala website is recommended. For more information, visit our websites or contact us at:
There will be a session for ages 13-16 available from 2 to 3 pm on the same day. Please see the monthly calendar for more information.
For more information, please contact:
Connie Willis
Yoga and Wellness Centre of Somerset
27 Foster Lane, Somerset
606.872.2396 859.644.4472
Susan Smith
Shambhala Meditation Center
305 West Maxwell Street, Lexington
lexington.shambhala.org
859.225.4381