Above The Fold:  Reopening Safely, Updates on Covid-19; Working With Zoom
Reopening Safely: The Lexington Shambhala Center has begun slowly reopening (See our recent email, Mindfully Yours June 7, 2021). Café Shambhala, Friday Night Community Gatherings, and Sunday Morning Shambhala Sadhana practice sessions will now meet in-person and broadcast their Zoom sessions from the Center. For the short term, we will continue to wear masks, whether vaccinated or not, and we will continue to practice 6′ of social distancing whenever possible. As public health guidelines become more relaxed, so will ours.
Vaccinations and Covid-19: Now that over 70% of the adults in Lexington have received at least one dose of the vaccine, and that over 60% are fully vaccinated, we can now begin to come back together safely in our Center, to gather as a community, to practice and study together. We continue to maintain and update our Covid-19 information page (under Current Events), and our newest entries are the latest data on vaccination rates in Kentucky, and in Fayette County, with links to their dashboards.
Zoom: We will continue to offer our Zoom gatherings. Some Zoom gatherings will be hybrid (where participants may choose either to attend in-person or in Zoom), and some gatherings will remain totally within Zoom. If you are new to Zoom, the following resources may be helpful (Transitioning to Zoom, Shambhala Times; A Super Easy Guide to Zoom).
Free Gatherings in Zoom (Donations Gratefully Accepted)
Virtual Outreach in the Arts: When we are in-person, Lexington Shambhala Center hosts concerts with Lance Brunner and art exhibits with Karl Lindstrom. We now offer one of each, virtually.
Virtual Concert, Music as Sacred Path: This concert was livestreamed in Zoom on December 5, and a higher quality recording has been uploaded to our YouTube channel: https://youtu.be/vCneJrMkn14. It features pop vocals sung by Anna Katori and classical guitar selections performed by Geraldo Neto and Collin Holloway. Lance Brunner hosts.
Virtual Art Exhibit: Wingspan Redux – 2D and 3D works by Carleton Wing. Karl Lindstrom staged the show, and Vincent Dummer created a 360-degree panoramic virtual exhibit here: https://app.lapentor.com/sphere/lsmc?scene=5fc84f81028294163b119ef4.  This show was originally scheduled to be live, in-person, during the March 20 Gallery Hop. The show and Hop were cancelled due to the Covid-19 pandemic, and sadly, Carleton Wing died from Covid-19 on April 2, 2020. This virtual show celebrates Carleton Wing and his life's work.

Café Shambhala will become a hybrid program on June 12, 2021, 10am-12pm. We will be live at our Center (wearing masks and 6′ social distancing) and on Zoom. Café Shambhala especially welcomes those who are new to meditation. Click here for more information.
Community Gatherings: Opening the Circle. Fridays, 7-8 pm. FRIDAY NIGHT GATHERING LIVE! Starting June 4, 2021
Our shared reality contains COVID 19, racism, sexual abuse and exploitation, social injustice, climate change and the intended and unintended deaths of many.  We have contemplated these conditions as we have sheltered at home and adapted to the rapid changes in our lives.  We have kept ourselves from losing heart and feeling isolated by drawing on our inner and outer resources.  We have supported each other as a community virtually now for more than a year, knowing that the connections we make and maintain is our basic human wisdom and fundamental sanity.  We have supported each other during these fearful, painful, and uncertain times.  We have made friends with ourselves and with each other.
We can rejoice in our own good fortune and celebrate by connecting again live, face-to-face at the Lexington Shambhala Center.  You are warmly invited to join with us in a series of gatherings for check-in & support, open conversation, and expressions of basic sanity.  If you want to bring food for yourself, or individually packaged snacks for others, please do so.  These in-person gatherings will be hosted live at the Center from 7-8 pm Friday evening, and can continue to be joined via Zoom.   For details, click here.
Shambhala Sadhana: Sundays at 9-10 am. Discovering the Sun of Basic Goodness. This weekly practice is open to those who have received the Shambhala Sadhana lung. For more details, click here. Email Lucia Gilchrist to request the Zoom link: [email protected]
White Tara Practice: Shastri Shelly Heinz will be leading White Tara practice sessions in a Zoom room, Mondays, Wednesdays, Fridays, 9-10am, and Thursdays from 7-8 pm for the foreseeable future. To participate in this practice, students need to have an established practice of shamatha meditation and to have already received instruction in White Tara practice.  Email Shelley at [email protected] for the Zoom link for access to these practice sessions. For description of White Tara practice, click here.
Zoom Classes with a Fee
Nothing planned currently, please check again soon!
Below The Fold
It is the Shambhala view that every human being has a fundamental nature of goodness, warmth and intelligence. This nature can be cultivated through meditation so that it radiates out to family, friends, community and society.
Meditation is at the heart of all programs offered at the Shambhala Center. Slow down, take a breath, and develop more appreciation for yourself and the world.
For access to our most recent newsletter, please see Email Newsletter Archives in the lower right corner of this page.
What to Expect at the Shambhala Center
The Shambhala Center welcomes you to a range of programs and events, including:
Contemplative weekend/evening classes and meditation retreats
Individual instruction in meditation by trained and authorized meditation instructors
Local Community Enrichment events
Open Sitting meditation session on Tuesdays, 7 – 8:30 PM
Café Shambhala every Saturday, 10 AM – Noon
Many opportunities to volunteer your energy and inspiration
Mill & Max Contemplative Arts Gallery
The Shambhala Center of Lexington is delighted to provide a home for the contemplative arts. This includes visual arts, music, poetry and movement.

Andrew Wilder's concert on YouTube
;"
Ella Chang and Yoonie Choi-Reich concert on YouTube
Article in the Chevy Chaser about our new beginnings, and one on Tips for Mindfulness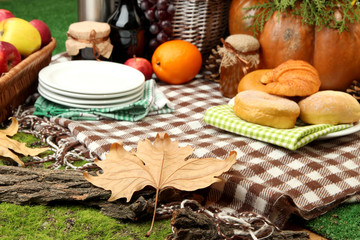 July 2nd—September 3rd
Please bring a dish to share at our monthly potluck dinner. Vegetarian and GF options are welcome. Musical instruments are especially welcome!
Continue »
Shambhala is an international community of urban meditation and rural retreat centers founded by the Vidyadhara Chögyam Trungpa Rinpoche, and now led by Sakyong Mipham Rinpoche. Learn about our vision, lineage & community. More →
Just starting to meditate?
A simple way to begin is to attend our Tuesday night or Saturday morning sitting meditation sessions. On Tuesday night, there is open meditation from 7 – 8:30 pm, and there is always an instructor available to provide initial meditation instruction. More →
If you didn't get to see this live, here is the YouTube link: https://www.youtube.com/watch?v=vCneJrMkn14