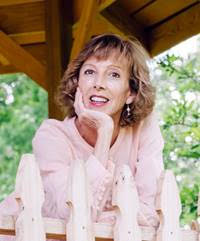 Essence of Yoga with Amanda McMaine: Offered in Zoom
Note: This workshop will still happen, but online in Zoom. People who have registered will receive the Zoom link. This workshop will be recorded, and participants will be given a link to the recording after the workshop is over.
Zoom is easily accessible with smartphone, tablets, laptops, and desktops with webcams and mics. For a quick tutorial in Zoom, go here. For the tech specs for Zoom system requirements for PCs and laptops, go here. For tech specs for tablets and cell phones, go here.
The Lexington Shambhala Center is excited to announce that Amanda McMaine will be bringing her yoga workshops to the Lexington Shambhala Center again on March 28th.
Amanda's spontaneous and gentle, yet precise style of teaching grows directly out of her 43 years of experience 'on the mat' and can easily accommodate all levels of students. Her classes are 'somatic meditations,' or meditations in movement, as she guides students in understanding how the physical body is designed to contain, move and express pranic energy, both on the mat and in their daily lives. Beginning in stillness and slowly allowing the breath to initiate movement, Amanda crafts a creative, organic and deeply integrating progression in the poses. The incorporation of yoga nidra into the practice completes the journey, inviting deep relaxation, vibrant embodied wholeness, connection to Source and harmony with the world.
COST: $60, $50 for Shambhala Center members. You may pay on the day of the class (note: credit cards are accepted through PayPal only)
About the teacher:
Amanda McMaine is an internationally-recognized yoga teacher and therapist who has spent her life in an intense study of body movement and a search for what truly frees and inspires our lives. Amanda's background includes a lifelong immersion into all the limbs of yoga, and being profoundly influenced by the world's greatest teachers, such as Angela Farmer, Judith Lasater, Doug Keller, B. K. S. Iyengar, Donna Farhi, Thomas Myers, and Richard Miller.
For more information about Amanda including a link to her teaching calendar, please see https://www.amandayoga.com/
Register online below. (Our only online payment option is in PayPal).
(Note that after you have registered you will receive a receipt. That receipt may give the incorrect date from Amanda's previous workshop last fall. Sorry for that glitch. If you get a receipt, regardless of incorrect date, you are registered for this workshop.)