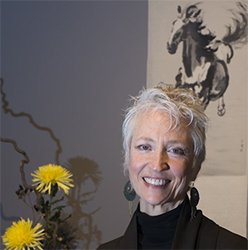 Branch Out with IKEBANA
with Brooke Pohl
Branch Out with IKEBANA
Explore a variation of the basics emphasizing beautiful branches. Open to all who want to begin or continue their study of ikebana.
Price: $45 Floral material provided
Bring your own container, kenzan, and flower cutters. (Available for sale as well)
Space is limited. Register online at least 2 days in advance.