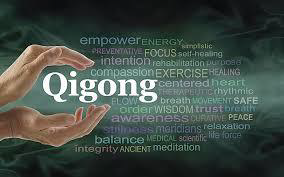 Qigong: Breathing, Meditation and Movement for Your Immune System
NEW QIGONG CLASS ON ZOOM!

Breathing, Meditation and Movement for Your Immune System
Thursdays, 11 am – 12 noon
September 10 – October 15
$50 ($40 Shambhala Members)

For questions email: [email protected]
To Register Send Payment to:
Living Wise and Well
400 Redding Road, #21
Lexington, KY 40517

These are online Zoom Classes. You will receive the link in email after registering. If you cannot attend the live class you can register and receive a YouTube link after each class session.
Balancing your immune system helps your bodies' defenses to be as strong as possible in protecting your overall health. For all levels, this 6-week Qigong class will provide specific breathing, movements and meditations designed to support your immune system and enhance your overall health. You will learn simple and effective techniques to help manage stress, keep yourself healthy and promote a more peaceful state of being.
All classes will be recorded and YouTube videos made available to participants for review at their convenience.

Jim Concotelli has a doctorate in educational psychology from the University of Kentucky with an emphasis in gerontology and wellness. He has developed award-winning mind/body wellness programs that are currently active in thousands of senior retirement communities across the country. Jim has traveled to China and studied traditional longevity practices with Qigong Masters and Daoist Monks. He is certified by the Chinese Healing Arts Center.