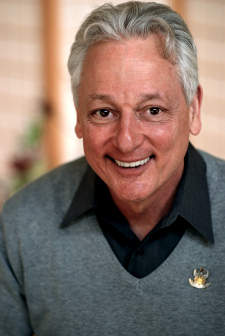 Radical Responsibility: An Online Program
Mindfulness-Based Emotional Intelligence Training Weekend
RADICAL RESPONSIBILITY
with Acharya Fleet Maull
Date: October 10-11, 2020
10 am - 5:30 pm
Online Program
Costs:
$200 patron price
$150 program price
Pay what you can afford
This weekend training is an in-depth meditation and experiential workshop open to all. No prior meditation experience is required. This training is ideally suited for community leaders and activists, teachers, health care professionals, business and nonprofit leaders, and anyone who aspires to personal development and authentic relationships.
Radical Responsibility is not about blame; it's about ownership and self-empowerment, owning our circumstances and our choices. Anytime you attribute the cause of your happiness or unhappiness, satisfaction or dissatisfaction to something outside of yourself, you give away your power. ~Fleet Maull
Radical Responsibility is the renowned contemplative training that has created profound change for thousands of participants in the United States and Europe over the past 15 years. This program is based on Acharya Maull's work in the areas of social activism, prison work and Dharma, as well as his newest book Radical Responsibility. The core of the training is the recognition of our own innate, basic worthiness and Mindfulness-Based Emotional Intelligence, an integration of deep mindfulness and emotional intelligence training. Throughout the weekend, we will engage in meditation practices and experiential exercises designed to help us cultivate greater personal resilience, authenticity, and emotional intelligence. Participants will train in a variety of mindfulness-based communication skills including focusing, presencing, emotional regulation, state shifting, empathic listening, reflective listening, giving and receiving feedback, and engaging in difficult conversations.
For more information, please contact Susan Smith at [email protected] or 859-644-4472. Registrants will be sent the Zoom link for the program.
Fleet Maull is an author, meditation teacher, management consultant, end of life care educator and social activist. While serving a 14-year mandatory minimum sentence on drug charges in federal prison from 1985 to 1999, he founded both the Prison Mindfulness Institute and the first hospice program inside an American prison. He is a senior teacher (acharya) in the international Shambhala Meditation community and senior priest (sensei) in the Zen Peacemaker movement. He leads meditation retreats, leadership and activist trainings, corrections and law enforcement trainings, bearing witness retreats and street retreats throughout North America, Europe, Africa and Latin America. His peacemaking activities range from the streets of US cities, the Auschwitz-Birkenau concentration camp in Poland, Rwanda, Israel, Palestine, and the forgotten world inside our jails and prisons. He is the author of Dharma in Hell: The Prison Writings of Fleet Maull.