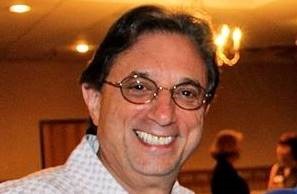 Qigong 18 Movement on Zoom
Eight Week Class on Zoom
Monday, June 1 – July 20
6 pm – 7 pm
Cost: $60 (50 for Shambhala members)
Qigong 18 Movement (also known as Taiji Qigong) is a series of simple, yet highly effective qigong exercises designed to help stimulate positive, healing energies through the meridian system allowing the practitioner to feel refreshed and invigorated. The movements incorporate specific imagery and are synchronized with the breath to promote a relaxed and meditative state.
For more information and to register for the class, please contact Jim Concotelli at [email protected]. Once you've registered for the class, Jim will send you the Zoom link.
Send payment to:
Living Wise and Well
400 Redding Road, #21
Lexington, KY 40517
About the teacher
Jim Concotelli has a doctorate in educational psychology from the University of Kentucky with an emphasis in gerontology and wellness. He has developed award-winning mind/body wellness programs that are currently active in thousands of senior retirement communities across the country. Jim traveled to China to study traditional longevity practices and is certified by the Chinese Healing Arts Center.