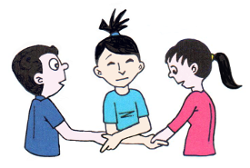 Yoga and Mindfulness for Teens ages 13-16
These classes will be held on the the third Sunday of every month. All classes will be taught by ERYT yoga instructor Constance Willis. Constance has been practicing yoga for ovr 30 years. She is the owner of The Yoga and Wellness Centre in Somerset KY and director of a registered 200 hour yoga school.
In this age group, students will be lead through a yoga and mindulness class including partner poses, breathing exercises, and stress management. Teens today encounter school stresses, busy family life, and electronic overload. This class will equip them with healthy ways to meet those challenges.
Yoga offers strength, empowerment and fitness in a non-competitive environment. Yoga has been proven to decrease tension, anxiety and negativity, and enhance flexibility. Mindfulness has positive effects on mental health and wellbeing. It has been shown to improve attention and reduce stress.
There will be a session for ages 7-12 available from 10 to 11:30 AM on the same day. Please see this page for more information.
Fees may be paid at time of class. Pre-registration is recommended. For more information, please contact:
The Yoga and Wellness Centre of Somerset
27 Foster Lane, Somerset KY 42503
606-872-2396