Bodhisattva Vow Class
with Shastri Shelley Heinz
The Bodhisattva Vow is a commitment to put others before oneself, working wholeheartedly for their benefit. The basis of this vow is connecting to bodhicitta and making the commitment to develop kindness, friendliness, compassion, and genuine insight through the practice of the six paramitas: generosity, discipline, patience, exertion, meditation, and prajna. The Refuge Vow is a pre-requisite to the Bodhisattva Vow. One should wait six months after the Refuge Vow before taking the Bodhisattva Vow.
Prerequisite: You must have taken the Refuge Vow, at least 6 months prior to taking the Bodhisattva Vow.
Suggested Readings:
The Bodhisattva Vow: A Sourcebook by Sakyong Mipham Rinpoche http://www.amazon.com/Bodhisattva-Vow-Sourcebook-Sakyong-Mipham/dp/1550550209/ref=sr_1_1?s=books&ie=UTF8&qid=1445732477&sr=1-1&keywords=bodhisattva+vows+sourcebook
Heart of the Buddha by Chögyam Trungpa Rinpoche http://www.shambhala.com/the-heart-of-the-buddha-2223.html
The Bodhisattva Path of Wisdom and Compassion: The Profound Treasury of the Ocean of Dharma Vol. Two by Chögyam Trungpa Rinpoche http://www.amazon.com/The-Bodhisattva-Path-Wisdom-Compassion/dp/1611801052/ref=pd_bxgy_14_img_2?ie=UTF8&refRID=00C0A13V9T0HXS6T92Q4
Teacher Biography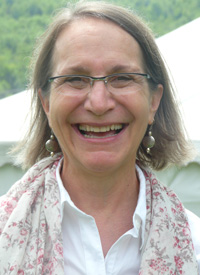 Shastri Shelley Heinz has been practicing since 1978, in Lexington, Kentucky where she met her husband-to-be at the Dharma Study Group at that time, and they now have three grown daughters. She recently retired from teaching and administration work in special education. She was involved in Shambhala Center administration, including the role of Director, for many years. She was appointed by Sakyong Mipham Rinpoche as Shastri for Lexington, in 2010.